PAN Project is an ensemble rooted in the Chinese, Korean and Japanese music traditions of East Asia with a special emphasis on this region's rich and long-standing history of intercultural interaction. The word 'Pan' in the ensemble's name is taken from the Korean music-storytelling tradition 'pansori' and means to gather or come together. In this sense PAN Project is about coming together and telling stories through music and performance: from creations that draw on the rich intercultural music traditions of East Asian instrumental performance, ritual and theatre, to modern influences, drawing on improvisation, Western composition and modern technology. Through our music we hope to explore the creative nature of collaboration across cultures and bring together both history and the modern day into one intercultural and holistic expression. PAN Project was co-founded and is co-artistic directed by Korean piri master gamin and American composer-performer Jeff Roberts. Pan Project Ensemble released its inaugural album in 2021 on the Neuma Record label to critical acclaim.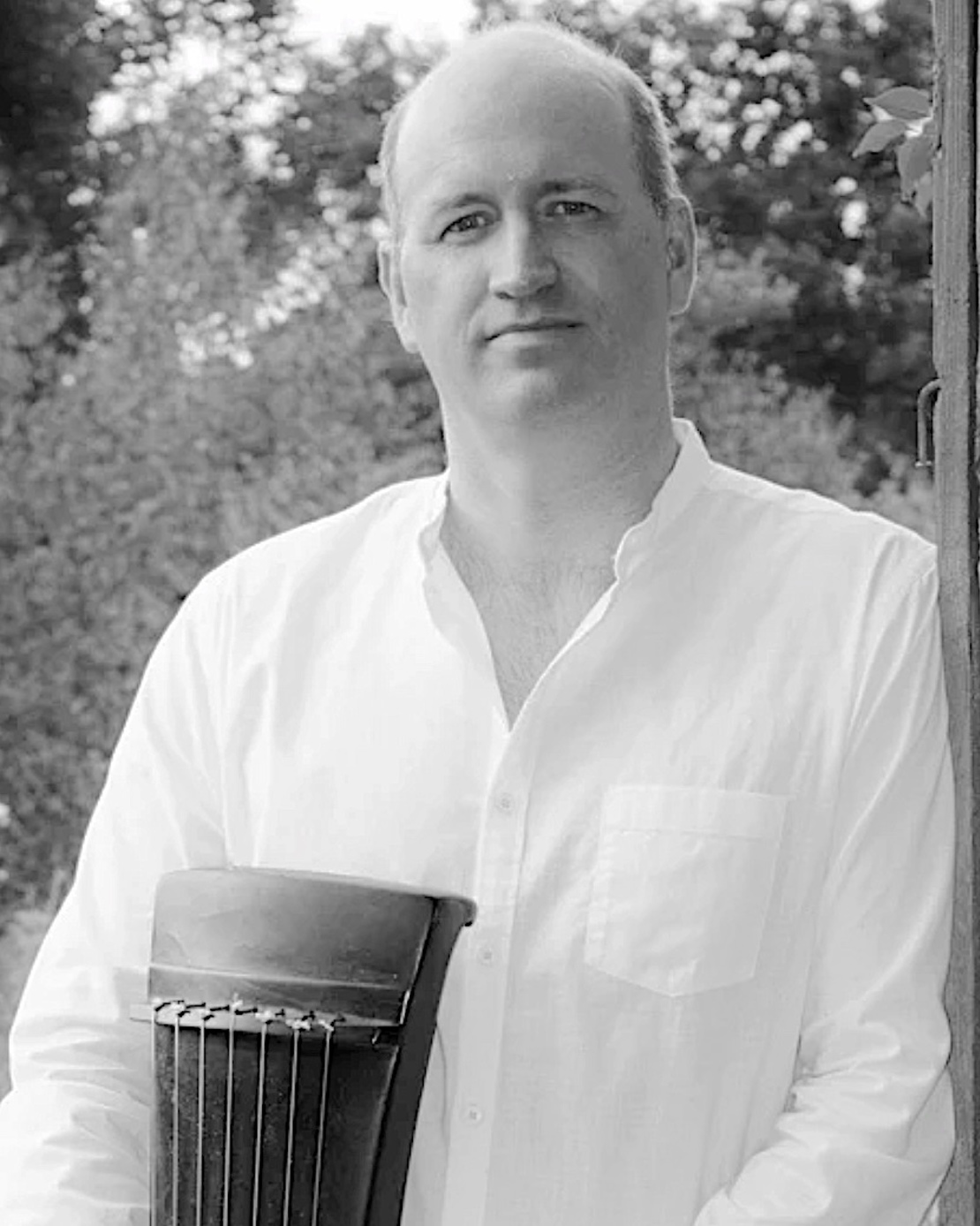 Jeff Roberts
---
Dr. Jeff Roberts (jeff-roberts.org) is a composer, improviser and researcher working in interdisciplinary areas of intercultural music making, electroacoustic music and multi-media performance. His music explores relationships between different music styles and cultures. His work has been recognized with awards from the Fulbright Foundation, Franz Göethe Stiftung, Korea Foundation and Asian Cultural Council among others. His compositions have received multiple awards and have been commissioned and performed throughout North America, East Asia and Europe. His study of guqin with master Li Xiangting (李祥霆) has led to an active international performing career on guqin. He is co-founder and co-artistic director of PAN Project Ensemble, an ensemble of master musicians from Chinese, Korean and Japanese traditions, focused on creating modern music that is rooted in the intercultural history of East Asia. Recordings of his music have been released on the Telos (Germany), Takuai (Italy) and Neuma (USA) labels. He holds a PhD in Music Composition and Theory from Brandeis University, M.A. in Composition from Boston University and B.M in Improvisation from New England Conservatory of Music. Also studied composition with Hans Zender at the Hochschule für Musik Frankfurt am Main, Germany and was a Senior Scholar in guqin performance at the Beijing Central Conservatory of Music in China. He is an Assistant Professor of East Asian Music and Culture in the Department of East Asian Studies at the University of Alberta in Edmonton, Alberta, Canada.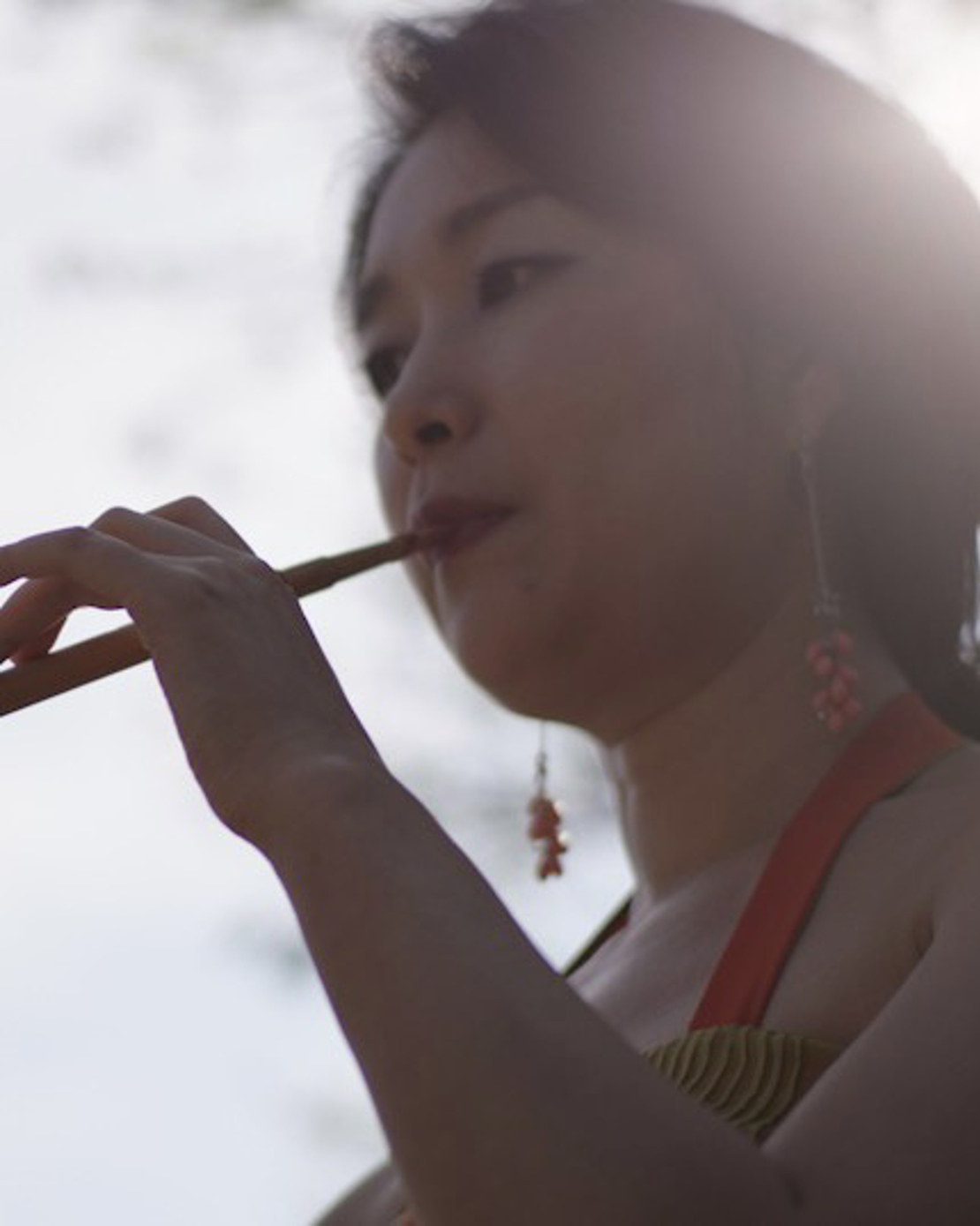 Gamin
---
Gamin is a Korean born NYC based multi-instrumentalist specializing for traditional Korean wind. She tours the world performing both traditional Korean music and cross-disciplinary collaborations. She is a scholar and designated Yisuja, the official holder of Korea's Important Intangible Cultural Asset No. 46.
From 2000 to 2010, gamin was the principal player at the National Gugak Orchestra. gamin has received several cultural exchange program grants, including Artist-in-Residence at the Asian Cultural Council, and has collaborated in cross-cultural improvisation with world-acclaimed musicians, presenting premieres at Roulette Theater, New School, and Metropolitan Museum. gamin was a featured artist at the Silkroad concert, Seoul, 2018, performing on-stage with the founder, Yo-Yo Ma.
Since 2018, gamin curated performances at the Center for Remembering and Sharing. For 2020, gamin was selected as artist-in-residency at the HERE Arts Center, NYC, and her album 'Nong' was released by Innova Records. Gamin's Carnegie Hall solo début, accompanied by Nangye Gugak Orchestra, scheduled for March 2020, was postponed by Covid 19. gamin was awarded the prestigious two-year Fellowship 2021-2022.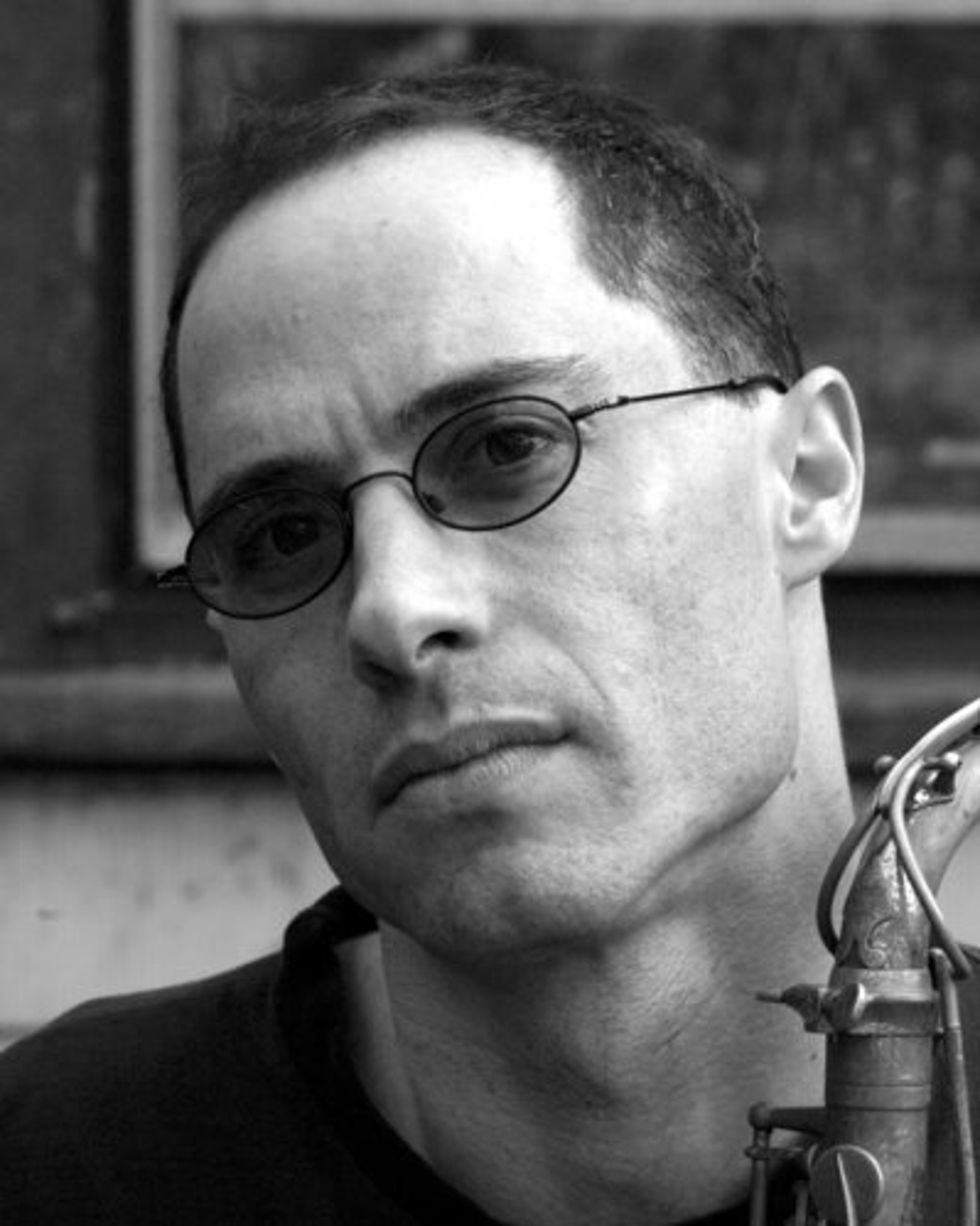 Ned Rothenberg
---
Ned Rothenberg composes and performs on saxophone, clarinet, bass clarinet, flute and shakuhachi. He has been internationally acclaimed for solo and ensemble music presented for the past 30 years throughout North and South America, Europe, and Asia. He began studying shakuhachi with Ralph Samuelson in New York in 1979 and has used it himself in performance since 1987. He has also had the opportunity to study in Japan with the great masters Yamaguchi Goro and Yokoyama Katsuya. He worked there extensively, collaborating with musicians in a wide variety of genres including pianists Satoh Masahiko and Takahashi Yuji, koto/shamisen players Sawai Kazue, Tanaka Yumiko and Yagi Michiyo as well as many other leading figures in Japanese traditional and improvised music. He teaches "Global Perspectives", an advanced ear training class for pre-professional musician at The New School's College of Performing Arts in New York City.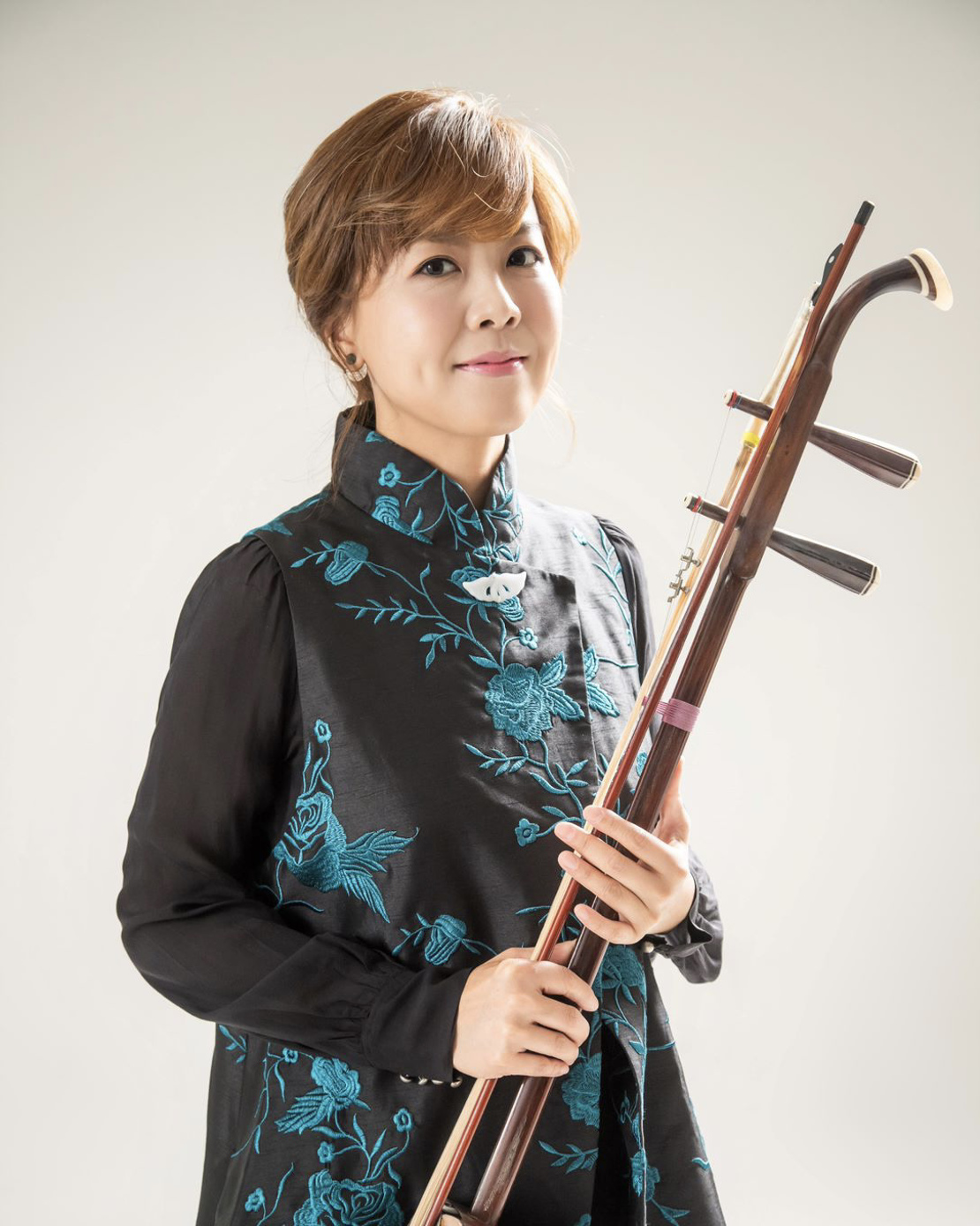 Ying-Chieh Wang
---
Born in Taipei, Taiwan, erhu virtuoso WANG Ying-Chieh is currently the Artistic Director of the Yunshuyachi Ensemble. She was the first ever graduate student to receive a Master's degree in erhu performance from Taiwan's Chinese Culture University, and previously served as concertmaster of the Taipei Chinese Orchestra. She is currently an assistant professor of Chinese Music at Chinese Culture University and a lecturer on the erhu at National Taiwan University of Arts.
Using her training in western classical music and Chinese folk music as a base, she has performed modernized traditional music, cutting edge avant-garde, world fusion, improvisational, crossover, and experimental electroacoustic music, among other types. Her first contemporary erhu music album, entitled Arbre Nuage, was released by L'Empreinte Digitale (Farce) in November, 2017. This album was well reviewed by France's Le Monde newspsaper and nominated for the Best Art Music Album category at Taiwan's 2018 Golden Melody Awards for Traditional Arts and Music.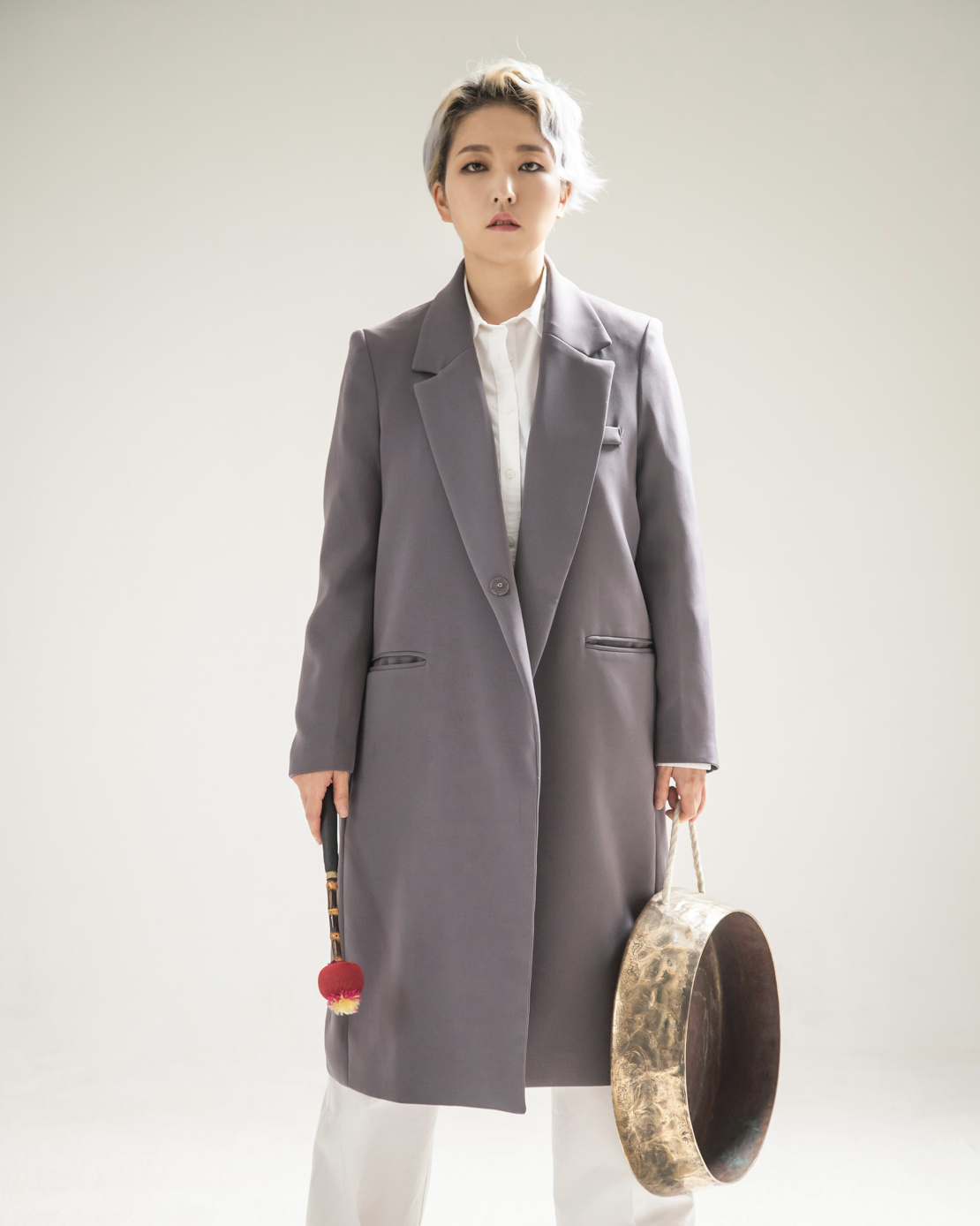 Woonjung Sim
---
Woonjung Sim is a percussionist who has been recognized for her excellent musical talent and accomplishments nationwide.
She was funded by the Korean government for seeking a new direction of Korean music in New York City in 2011. While living in New York City, she held a lot of improvisational music concerts with various musicians she met during her stay. She also recorded and released her album with the members of an ensemble, Janya where she led her team as a principal player and a composer, and debuted in the John F. Kennedy Center for the Performing Arts.
She was invited by National Kaohsiung Center for the Arts where she collaborated with Taiwanese and Japanese traditional musicians through twice of workshops, and finally had a successful concert at the end of 2020, overcoming pandemic.
She recently released an album as a member of PAN project and had a sound exhibition in as well, She is now focusing on performing as an improviser.
Aga Khan Master Musicians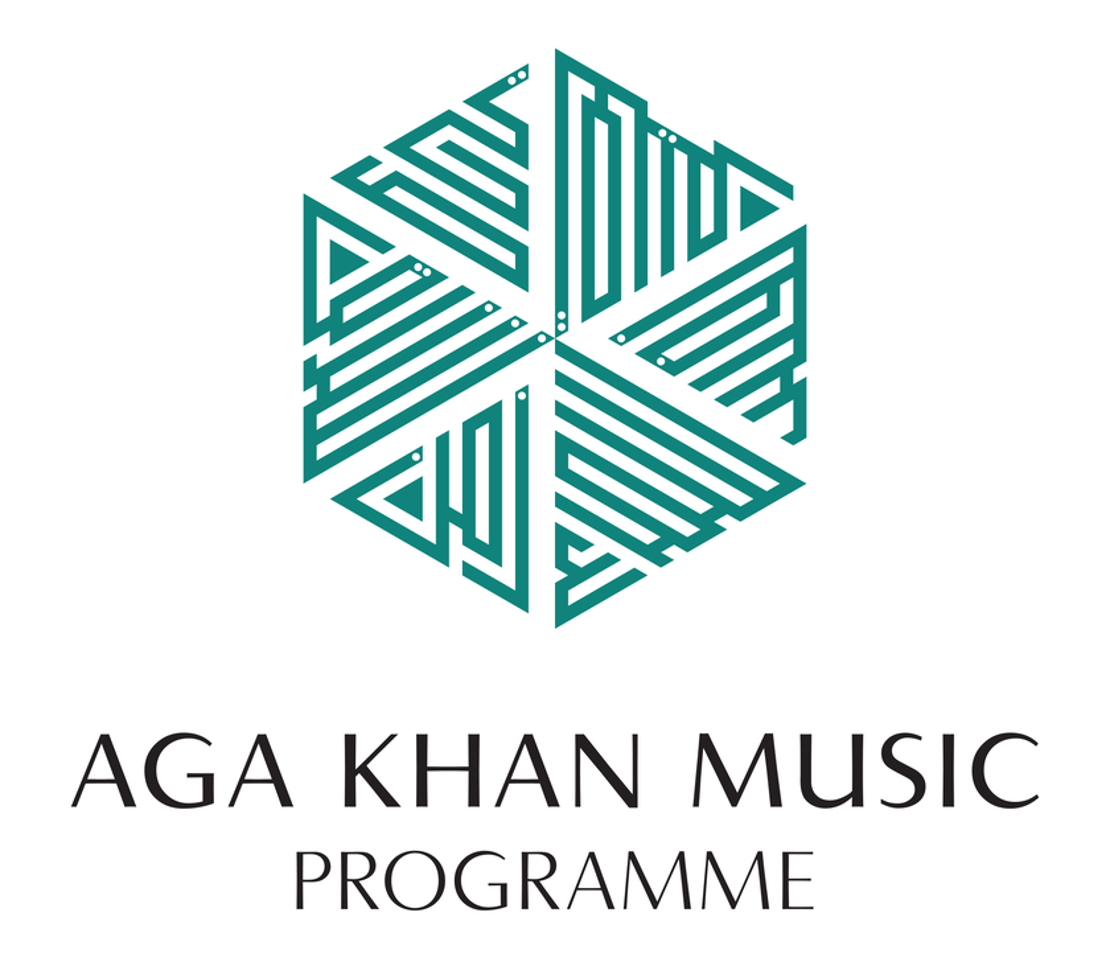 The Aga Khan Master Musicians create music inspired by their own deep roots in the cultures of the Middle East and Mediterranean Basin, South Asia, Central Asia, and China. Brought together by the Aga Khan Music Programme to explore how musical innovation can contribute to the revitalization of cultural heritage, the Master Musicians are venerated performers and composer-arrangers who appear on the world's most prestigious stages while also serving as preeminent teachers, mentors, and curators. Each of these exceptional artists has achieved mastery within a rigorous musical tradition defined by canonical styles, repertoires, pedagogy, and performance techniques. At the same time, they share a belief that tradition can serve as an invaluable compass for an artistic search into new forms of creativity inspired but not constrained by the past. This search has led to a strikingly original body of work composed, arranged, and performed by the Master Musicians, often joined by distinguished guests. Recent concerts have featured Kronos Quartet, Malian ngoni virtuoso Bassekou Kouyaté, and the Lisbon-based Gulbenkian Orchestra.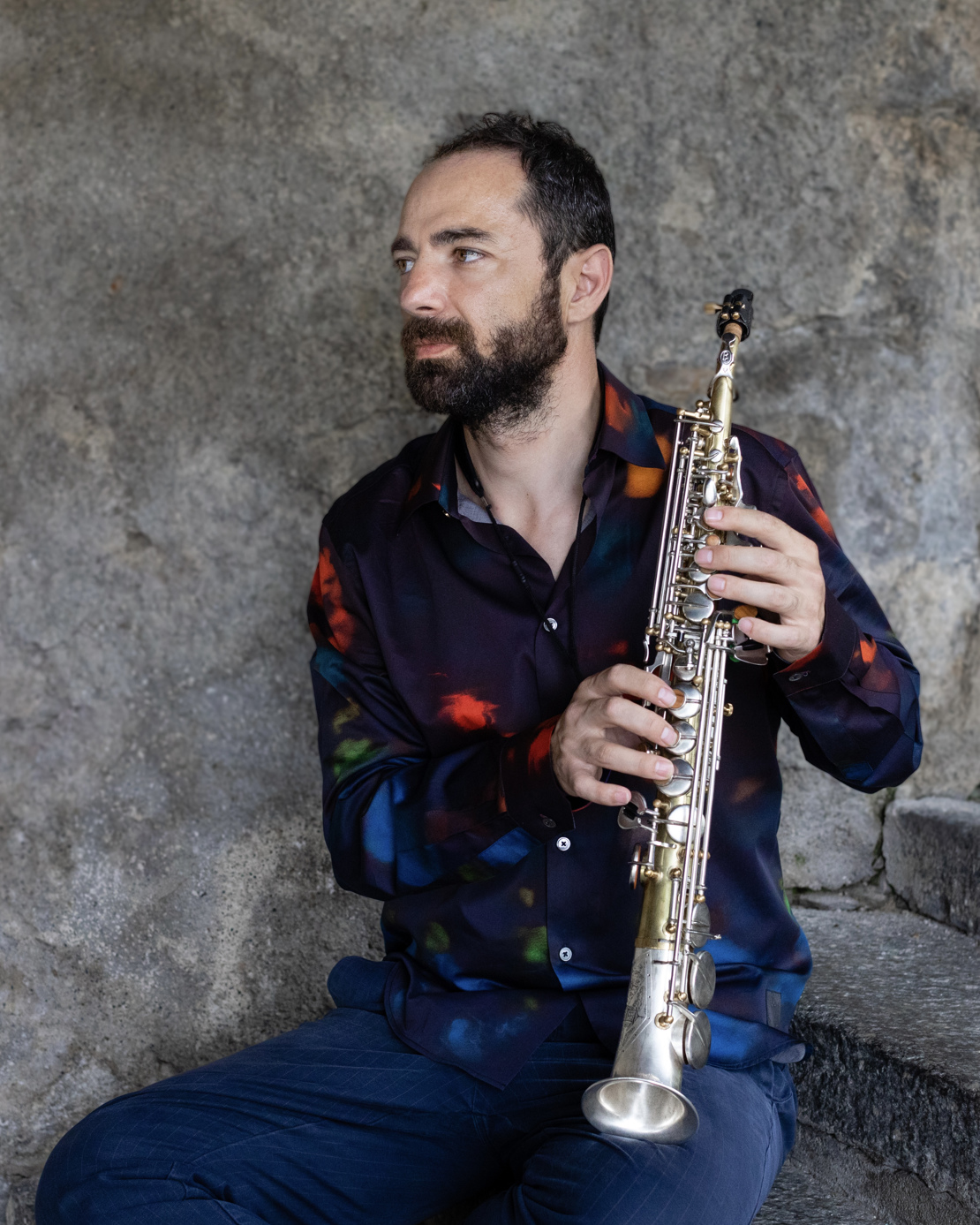 Basel Rajoub
---
Basel Rajoub is a saxophonist and composer-improviser whose inspirations include traditional Middle Eastern rhythms and melodies as well as jazz. Born in Aleppo, Syria, he graduated from the Damascus High Institute of Music and creates new music that brings together musicians from the Middle East, North Africa, Asia, and Europe. A winner of Radio Monte Carlo's Moyen-Orient Music Award, Basel Rajoub divides his time between performing, teaching, composing, and recording. Currently based in Geneva, Basel performs as a member of several ensembles, and is the founding member of the Soriana Project.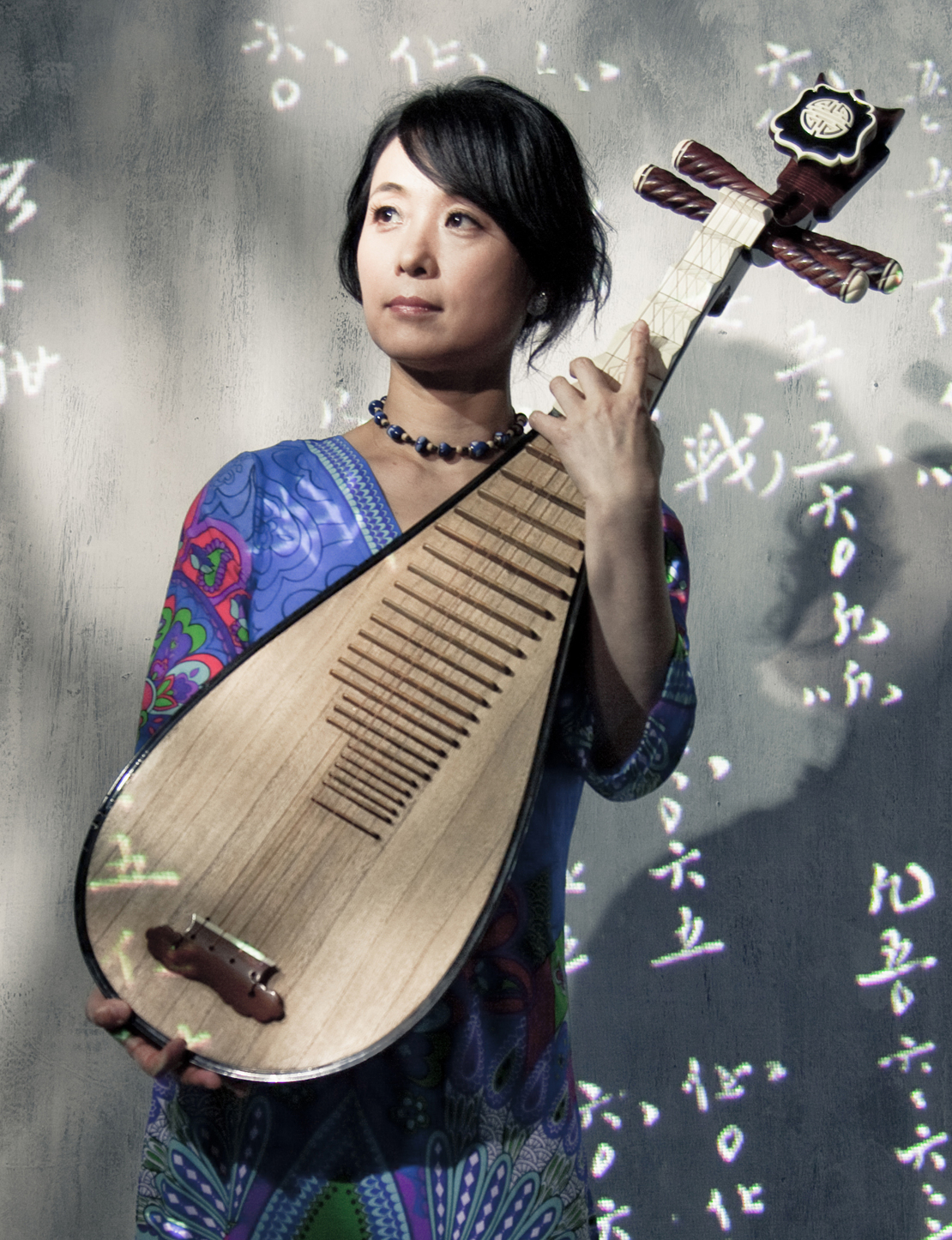 Wu Man
Recognized as the world's premier pipa virtuoso and leading ambassador of Chinese music, Wu Man has carved out a career as a soloist, educator, and composer giving her lute-like instrument—which has a history of over 2,000 years in China—a new role in both traditional and contemporary music. Through numerous concert tours she has premiered hundreds of new works for the pipa, while spearheading multimedia projects to both preserve and create awareness of China's ancient musical traditions. Her adventurous spirit and virtuosity have led to collaborations across artistic disciplines, allowing her to reach wider audiences as she works to cross cultural and musical borders. Her efforts were recognized when she was named Musical America's 2013 "Instrumentalist of the Year," marking the first time this prestigious award has been bestowed on a player of a non-Western instrument, and in 2021 when she received an honorary Doctorate of Music from the New England Conservatory of Music.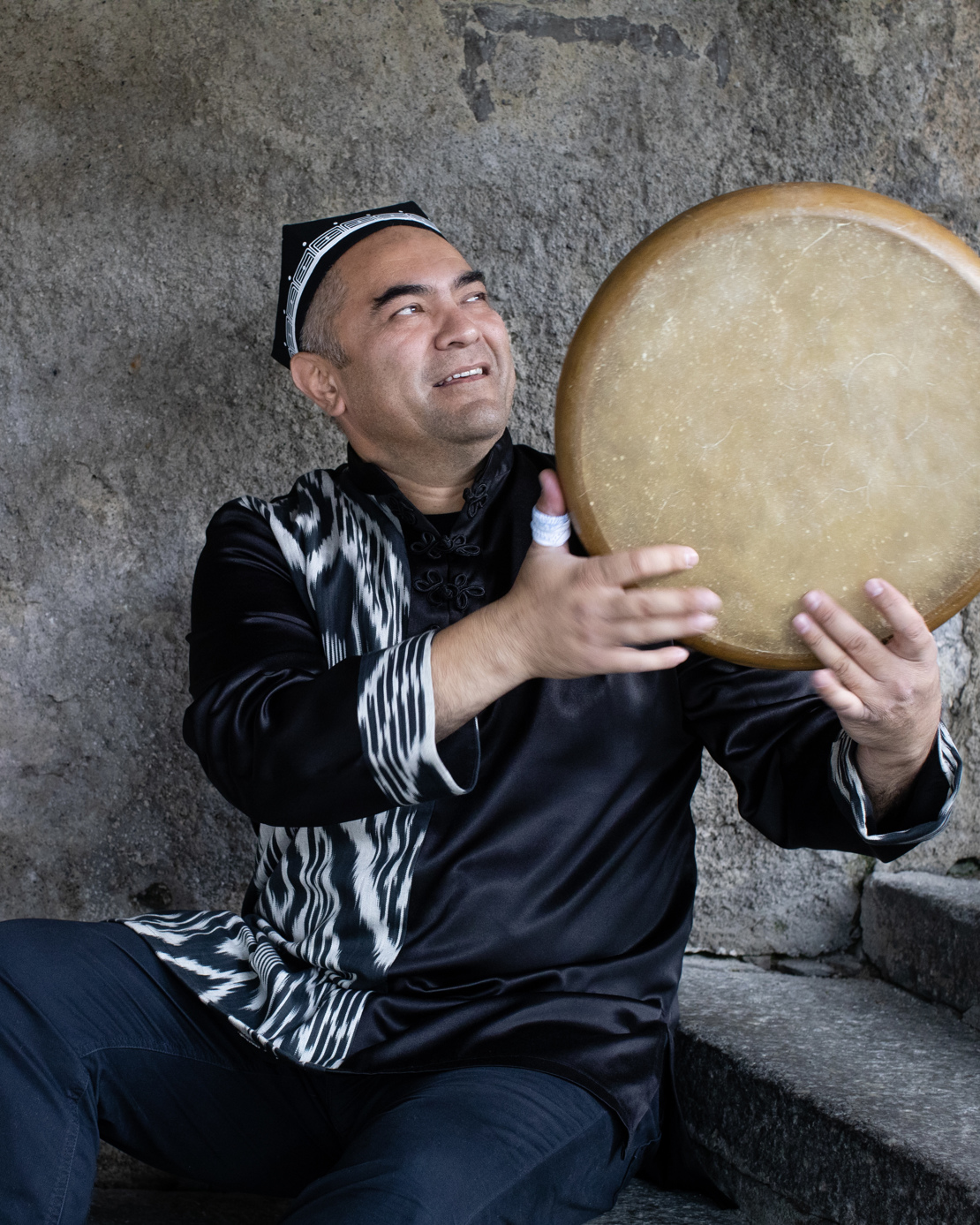 Abbos Kosimov
---
Abbos Kosimov was born in Tashkent, Uzbekistan, into a musical family. A disciple of the honoured Uzbek doira player Tuychi Inogomov and winner of the Competition of Percussion Instruments of Central Asia and Kazakhstan, Kosimov established his own doira school in 1994 and his ensemble, "Abbos," in 1998. Kosimov performs internationally with Zakir Hussain and Randy Gloss's percussion group Hand's OnSemble and recorded with Stevie Wonder.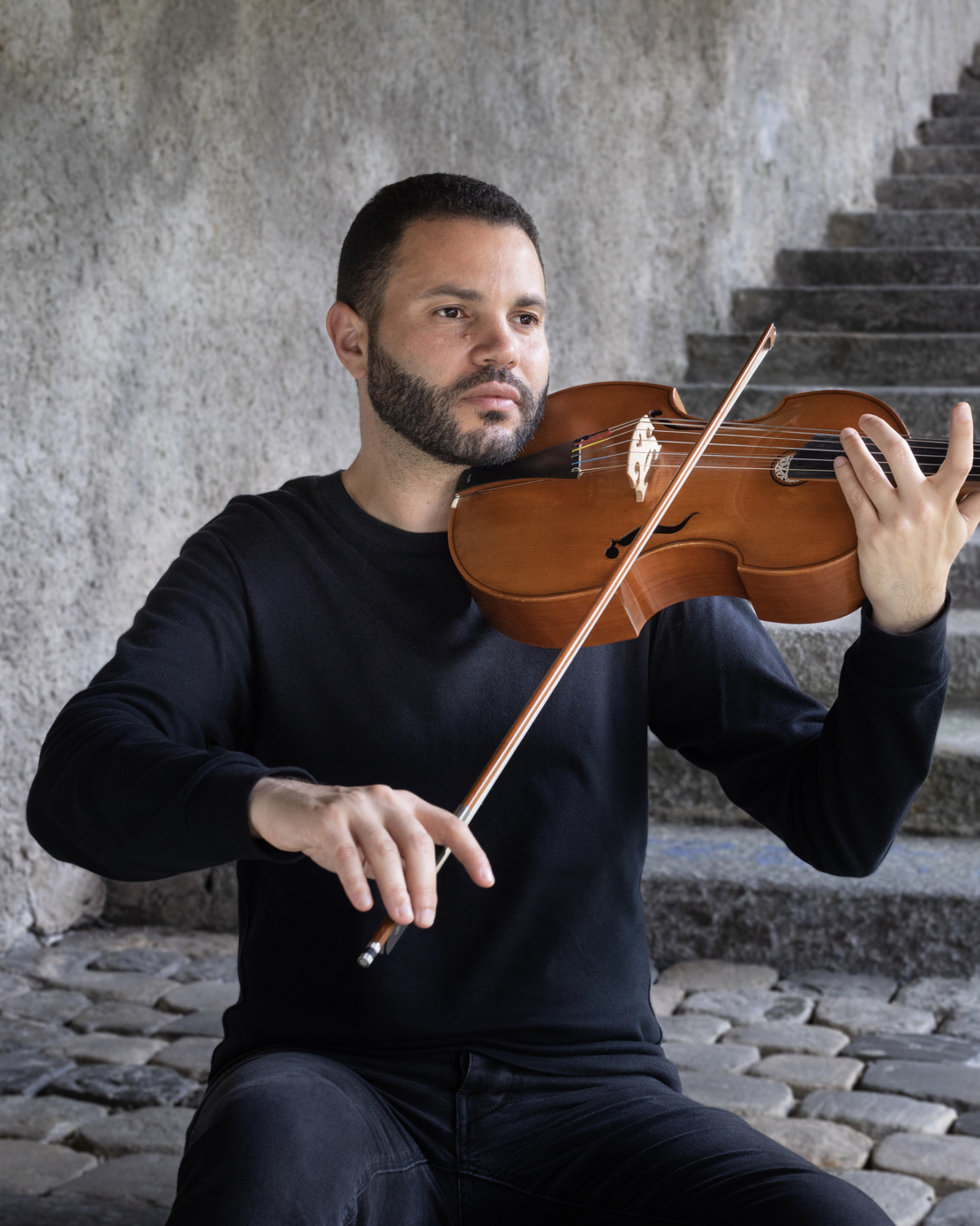 Jasser Haj Youssef
---
Jasser Haj Youssef was born in Monastir, Tunisia and studied both classical European music and classical Arabic music (maqām) from an early age. His first instrument was the violin. Later he began playing the Baroque viola d'amore, which has sympathetic string that are not bowed, but create a rich, resonant sound. Haj Youssef's professional career has merged his interests and talents in the improvisatory art of maqām, classical chamber and orchestral music, jazz, and world music.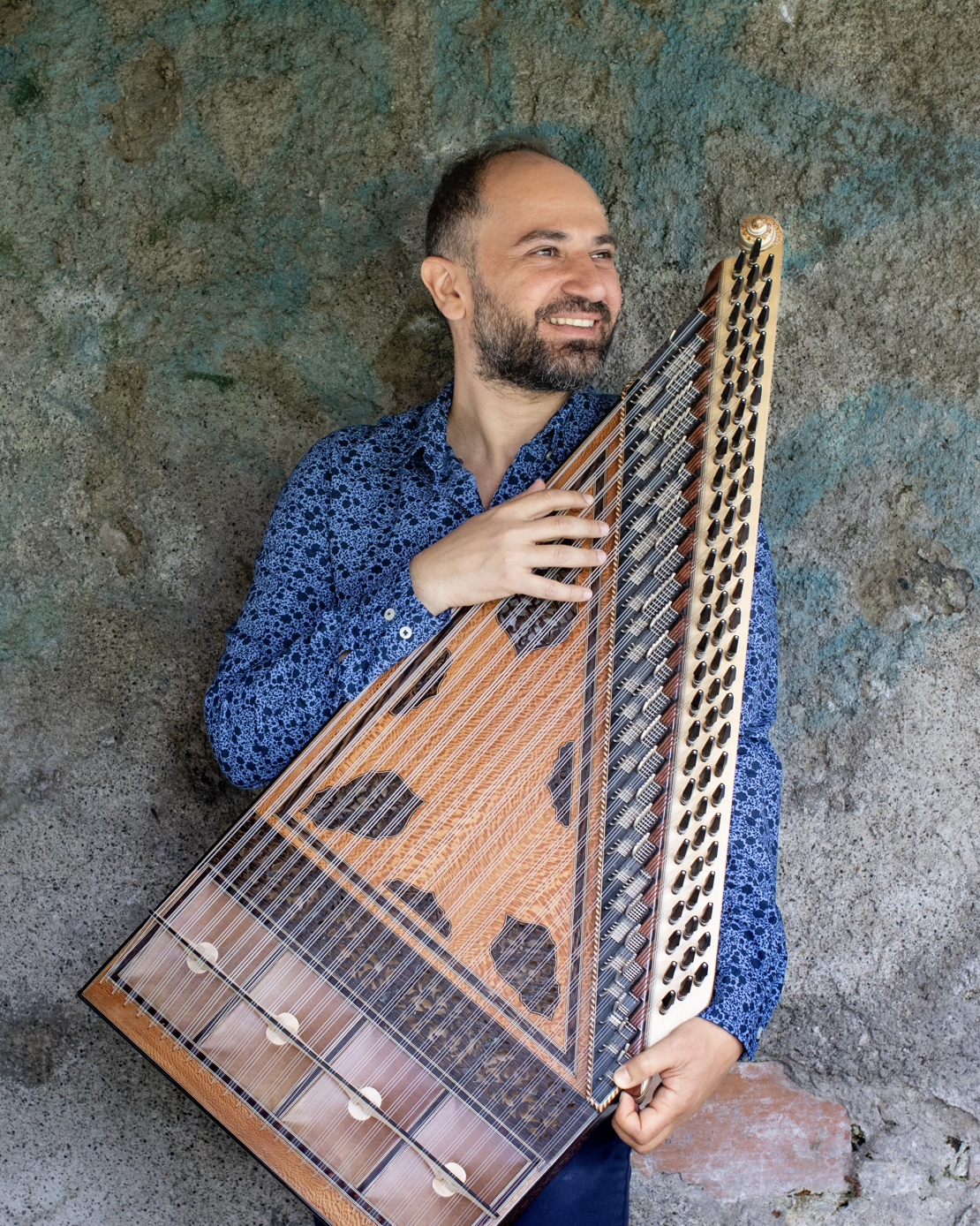 Feras Charestan
---
Feras Charestan is from the city of Al-Hasakeh, in the northeast of Syria, and studied qanun at the High Institute of Music in Damascus. He has performed as a qanun soloist with symphony orchestras and has been a member of popular bands as well as contemporary music ensembles, creating new music rooted in Middle Eastern traditions. Feras Charestan currently lives in Stockholm, Sweden.
C
heck them out on YouTube!